I was waiting on Dagenham East station one Saturday recently when out of the blue I received a call from Andrew Gilligan of the Sunday Telegraph.
I had been door-knocking with Peter Harris, the excellent UKIP candidate for Dagenham & Rainham at the general election last May and for the London Assembly in the GLA election in May next year. He had discovered that Barking & Dagenham council were trying quietly to foist a mosque onto greenbelt land in the predominantly White English neighbourhood of Eastbrook, so we had been assessing local opinion with a door-to-door survey.
But Gilligan had good news for me about a different and much bigger mosque, the proposed London mega-mosque at West Ham in Newham close to the 2012 Olympic stadium.
Originally this mosque had a futuristic design and a proposed capacity of between 45,000 and 70,000 which would have made it one of the biggest in the world. In the face of our vociferous opposition the mosque capacity was downsized but the mosque architect still claimed the building would be the size of Battersea Power Station with a capacity three times that of St Paul's Cathedral. I've been campaigning against it for nearly a decade.
At first on my own but in due course backed by a superb small team, I had spent months studying, analysing and understanding Tablighi Jamaat – the fundamentalist and isolationist group behind the project. As our opposition campaign took off I encountered vicious verbal hostility and a death threat, and had a website set up against me personally; our combative team produced the MegaMosqueNoThanks campaign website, video channel and Facebook page and participated in two huge Public Inquiries; we delivered at least one campaign leaflet to each of the 97,000 homes of Newham's 300,000 residents, and four or five leaflets to each home in the West Ham neighbourhood;  
I was flattered to receive a 'Hero of Conscience' award for our efforts at a glittering American Freedom Association event in the Ronald Reagan Presidential Library and Museum in Simi Valley, California; I undertook public debates in Newham and at Speakers Corner in Hyde Park, and engaged in informal discussions in cafes and on the street with mosque supporters many of whom live near my home in Muslim-majority Forest Gate; and I was interviewed by journalists and on TV and radio from around the world as well as in our national media.
It has been an extraordinary journey during which I have come to like and respect the overwhelming majority of Muslim people I have engaged with, but also to loathe the dark fundamentalist Islam that is rising across the world from Saudi Arabia and the Middle East to the UK and Europe, from Pakistan in South Asia to Nigeria in West Africa. And recently in Paris too.
But the journey was coming to an end. "The mega-mosque isn't going to happen," Gilligan told me. "Reliable sources say that the DCLG (the Department of Communities and Local Government) will announce soon that the trustees' appeals have failed. The mega-mosque isn't going to be built. My exclusive on this will be in tomorrow's Sunday Telegraph," he continued, "and I need a quote from you."
My joy was great and relief was deep.  I could hardly believe my ears. Gilligan swore me to silence until his exclusive was published the following day, but that didn't matter. This massive platform for promoting fundamentalist Islam globally which also would have had a disastrous effect on social integration locally, was over, sunk, dead. My colleagues and I could relax, be grateful and celebrate. Our job was done.
Gilligan's story was published and four days later the formal decision of the Secretary of State at the DCLG, Greg Clark, was published too. To our amazement he took a firmer line against the mosque project than the Planning Inspector recommended;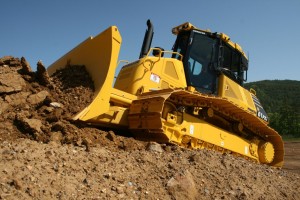 not only is the mega-mosque not to be built, but within three months the mosque trustees must cease using the site and must demolish the 2,000-capacity wood-frame buildings they are using there as a temporary mosque.
Technically the trustees still have the right to challenge the Government decision. However, due to new and tighter regulations that came into force just two days before the decision was announced – the Government was astute in its timing – they have first to apply to the High Court for permission to make the challenge before submitting the challenge itself, and they have to do so by 9th December. Also the challenge can be only on technical points of law and not about the decision itself. This is a huge mountain to climb for the trustees and if they have any sense they will not waste their time and money.
Meanwhile I now find myself involved with UKIP in the much smaller mosque project close to Dagenham East station where I took the call from Andrew Gilligan. Here, as in Newham, the authorities have been secretive and ignored local opinion until we forced the issue into the open: Peter Harris contacted and briefed the Dagenham media; we undertook a door-to-door survey where we found 93% of locals were against the mosque for reasons ranging from "too much traffic already" and "save our greenbelt" to "no Muslims live here so no need for a mosque";
and ten days ago we held a residents' meeting in a pub and invited UKIP heavyweights Peter Whittle – our London mayoral candidate – and Roger Gravett. The pub was packed. You can read about it here and here.
Inevitably, as in Newham, Labour's borough leadership in Barking & Dagenham has been incensed by our actions.
So deja vue. Here we go again…