This weekend's horror story about the illiterate Indian woman who was enslaved, beaten, raped and starved at the hands of three different families in Middlesex (here) is appalling but of less surprise to me following an informative but distressing Oxford conference on human trafficking that I found myself chairing last weekend.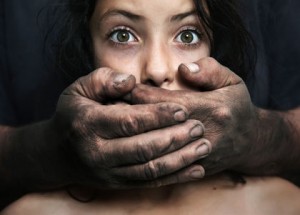 It is 200 years since the UK government abolished slavery and the slave trade and began to enforce abolition around the globe thanks to the then all-powerful British Navy. Yet we were told by speaker Ben Cooley of Hope for Justice (here) that there were over 2,000 identified trafficking victims here in the UK in 2011 and that the real rate of trafficking for sexual, criminal and work purposes is substantially higher. Another speaker, Sgt Dave Turtle of the Met Police, confirmed that both migrant and internal trafficking is rife in the UK and that rates of successful prosecution are disturbingly low.
The Voice for Justice UK (here) conference included talks by the vice-chairman of the Parliamentary Group on Human Trafficking Michael Connarty MP and another Labour MP Jim Dobbin. But it was clinical psychologist Josephine-Joy Wright and convenor of the Lords and Commons Family & Child Protection Group Lisa Nolland who challenged us most.
Josephine-Joy stirred us with horrific stories about her patients. She told us of young women who are unable to have children because of physical damage from being repeatedly raped and others with appalling mental scars from years of abuse and exploitation. "In Britain we still have the mentality of 'not in my back yard'," she said. "So open your eyes. See what's going on under our noses. Learn the children's language so you can spot the signs,"
Lisa traced the sexualisation of society and our children back to the junk science of 1950s father of sex research Alfred Kinsey who was himself a sex pervert and who abused children in order to gain statistics on 'child sexuality' (here). His impact on western society has been profound and the resulting 'anything goes' sex ethos makes it difficult to protect children. Lisa didn't mention it but the BBC's liberal luvvy culture that allowed Jimmy Savile and other celebrity child abusers to flourish is, presumably, a case in point.
So slavery and human trafficking is alive and well in the UK. Indeed Oxford has had a Rochdale-style child sex ring in its own back yard (here). Ben Cooley told us that 21st century anti-trafficking campaigners are standing on the shoulders of abolitionists like William Wilberforce (here). Wilberforce must be turning in his grave at the extent of today's slavery, two centuries after he thought he had terminated the trade.
There were a hundred people at the conference; there ought to have been a thousand. They were mainly middle-aged; where were the city's young people and university students?
Josephine-Joy was right. There is much work to be done.