(Apologies for the delay on this post. It's two weeks since the Stonewall 'Bigot' award but I've been away meeting Christians in Nigeria where Islamists Boko Haram are targeting churches and killing Christians across the northern Sharia states in a devastating campaign of religious cleansing. I also took supplies for children orphaned by the atrocities and Aids. More about this later dv.)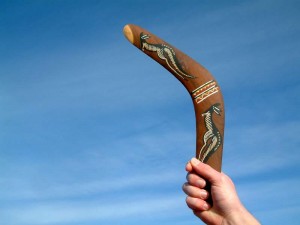 Some good news: For years the word 'bigot' has had prime place in the left-liberal lexicon of mindless slurs and primitive insults. But the word is becoming a political boomerang and losing its political power.
Conservative church blogger Archbishop Cranmer identifies the original phenomenon – but it was Labour Prime Minister Gordon Brown who started turning the tide.
First, the phenomenon. The Archbishop explains: "It hath been found by experience that no matter how decent, intelligent or thoughtful the reasoning of a conservative may be, as an argument with a liberal is advanced, the probability of being accused of 'bigotry', 'hatred' or 'intolerance' approaches 1 (100%)" (here).
Second, the turning of the tide. During the 2010 general election campaign Gordon Brown famously called lifelong Labour supporter Gillian Duffy a 'bigoted woman' for raising key issues of immigration and crime (here). Normally of course she would thereby have been damned forever as a xenophobe and Daily Mail reader – but instead the roof fell in on Brown and he was forced into making a humiliating public apology. 'Bigot' bites back: Round 1.
Fast forward to early September this year, and Deputy Prime Minister Nick Clegg issued the text of a speech in which he called opponents of gay marriage 'bigots' (here). Under a storm of criticism Clegg withdrew the offending word and disgracefully blamed his office minions. 'Bigot' bites back: Round 2.
So it was with satisfaction as well as surprise that towards the end of September I received a call from the editor of online magazine The Gay UK (here) informing me that I was one of five nominees for Stonewall's 'Bigot of the Year' award (here). My Church of England Newspaper article Confronting the Gaystapo (here) was the cause of my nomination so I issued the following statement to the magazine and others:
"The Bigot of the Year Award is a vicious name-calling Stonewall annual event that reflects more on the donor than the recipient. By attempting to bully, intimidate, humiliate and spawn hatred of individuals through the Award, Stonewall fully justifies the Gaystapo tag which I gave the organisation and for which apparently I have been nominated. 
"Nonetheless if I win the Award and if Stonewall invite me and permit me without harassment to offer a proper acceptance speech, I plan to attend their Awards dinner and ceremony at the Raphael Gallery on 1st November." 
Of course faced with high-profile competition from a Cardinal, an Archbishop, a Peer and a Ugandan government minister, I was never going to win.
And Stonewall was never going to allow me to speak at the dinner. It doesn't do openness, dialogue or indeed justice for those with whom it disagrees.
Meanwhile 'bigot' continued to bite back. Round 3 saw Barclays and Coutts threaten to withdraw sponsorship of the Stonewall awards event if the Bigot category continues in next year's awards (here).
Then, most enlightening of all, Round 4 saw Ruth Davidson MSP, the lesbian leader of the Scottish Tories, criticise the Bigot of the Year award during her speech at the glittering dinner, as a result of which she was booed and jeered off the stage (here) in a surprisingly public display of Stonewall spite and narrow-mindedness. A massive own-goal and 'bigot' bites back yet again.
So like the Ouroboros of antiquity, 'bigot' is becoming self-devouring and self-defeating. But I've heard Ladbroke is offering odds on Stonewall winning its own award next year…